Auto Accident Injury Chiropractor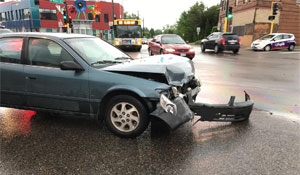 At Moua-Lor Chiropractic we can help with auto accident injuries. No matter what the accident it is a good idea to get checked out by medical professionals. There are a lot of injuries that can be sustained in auto accidents and they do not always show symptoms right away. Chiropractors are highly knowledgeable regarding soft tissue and can diagnose injuries that may not currently be presenting symptoms. By correcting these issues immediately chiropractors can help you avoid symptoms and issues that may have arisen in the future. Minnesota is a no fault state which means that every auto insurance policy includes personal injury protection. So if you have sustained any injury in a car accident your insurance will cover the costs of care.
Injuries Related To Auto Accidents:
Whiplash
Neck pain and/or stiffness
Headaches
Concussions
Muscle stiffness
Back pain and/or stiffness
Numbness and tingling

Shoulder pain
Arm, hand, leg, and foot pain
Sleeping difficulties
Dizziness
Disorientation
Ringing in the ears
Blurred vision
Chiropractic Treatments For Auto Injuries Minneapolis
If you have been in an auto accident or are experiencing any of these symptoms chiropractic can help you. Give Moua-Lor Chiropractic and Acupuncture a call at 612-529-0202 to set up an appointment today.