Chronic Pain Chiropractor Minneapolis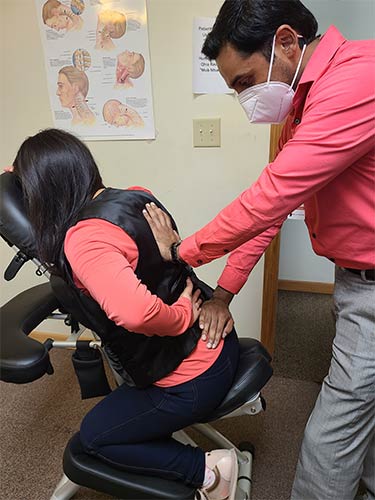 The body uses pain as a way to communicate that something is wrong. While pain is a useful tool, when pain becomes chronic it is no longer serving its intended purpose. Chiropractic treatment is a great tool to reduce and eliminate chronic pain. Chronic pain is pain that starts suddenly but persists long after it has begun. This type of pain can come from many sources such as injuries, or even a disease, that has failed to completely resolve itself.
Common Causes Of Chronic Pain:
Degenerative disc disease
Herniated discs
Kyphosis
Sciatica
Spondylolisthesis
Spondylosis
– Spinal Arthritis or Spinal Osteoarthritis
Whiplash
Chiropractic Therapy For Chronic Pain Management
Chiropractors treat chronic pain by caring for the whole body. Chiropractic can help manage pain through spinal adjustments as well as treatments such as trigger point therapy and massage. Chiropractors can also help recommend nutritional supplements as well as exercises and stretches to help manage chronic pain and prevent it from returning. If you are dealing with chronic pain give us a call at 612-529-0202 to set up an appointment today.