Stress & Anxiety Chiropractor Minneapolis, MN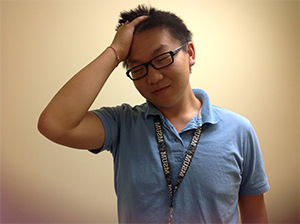 Stress and low energy can be an all too common problem in our world today. Whether you have to deal with family or relationship issues, financial concerns, or a tough day at work there are many causes of stress in our everyday lives. These types of stress can actually cause physical problems! Stress can tighten muscles in the neck, shoulder, or back which can cause pain or misalignment. Stress can cause headaches and affect your ability to get a full night's rest. Chiropractic care can be a useful tool in dealing with stress and avoiding low energy. Chiropractic care keeps the body properly aligned and in doing so helps the body function the way it is intended.
Chiropractic Adjustments For Stress Relief
Adjustments can help to correct any misalignment caused by stress and alleviate pain that may be preventing you from getting a good night's rest. Chiropractic helps to keep the body in proper alignment and functioning as effectively as possible which can help to reduce stress and pain into the future as well. If you are dealing with a lot of stress or anxiety, chiropractic care can help. Give us a call at 612-529-0202 in Mpls area to set up an appointment today.