Personal Injury Chiropractor Mpls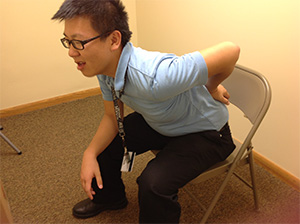 Personal injuries are basically any injury you may get from an accident or unfortunate mishap. Chiropractors are experts at discovering and correcting the underlying issues of these accidents. Chiropractic is one of the best options to get back to full health after a personal injury. The chiropractic care required could be as little as one adjustment, or it could be a series of adjustments. Traditional medicine can sometimes overlook the underlying issues of personal injuries, but chiropractic care is a great way to discover and correct those issues. You really don't want an issue to go un-noticed and cause issues in the future.
Most Common Personal Injury Claims:
Auto/Truck/Motorcycle Accidents
In-home Accidents
Trip and Fall Accidents
Assault
Product Defect Accidents

Pedestrian Accidents
Sports Injuries
Construction Site Accidents
Repetitive Strain
Chiropractic Alignment For Personal Injury Pain Relief
Personal injuries can damage soft tissue and put the body out of alignment. Chiropractors are experts in body alignment and soft tissue. If you have a personal injury you should consult with one to see if there are any underlying issues that need to be resolved. You don't want to let an injury go unnoticed because it may cause problems in the future. No matter what type of personal injury, if you are looking for help recovering, give us a call at 612-529-0202 to set up an appointment today.